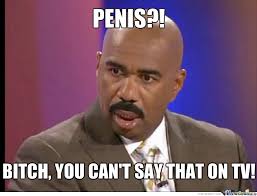 Steve Harvey memes
Steve Harvey is the meme king. From his error in announcing the winner of the 2015 Miss Universe Pageant, to his funny as hell work on the game show Family Feud. The image above is the best Steve Harvey meme around. More Steve Harvey memes below. Keep scrolling. For other topic memes, click here
Steve Harvey Basics
Full name: Broderick Stephen Harvey, know as Steve Harvey
Birthdate: January 17, 1957
Occupation:American comedian, businessman and entertainer. He has hosted multiple TV shows including The Steve Harvey Morning Show, Family Feud, Celebrity Family Feud, the Miss Universe competition (since 2015)as well as Fox's New Year's Eve (since 2017).
Background:
Steve Harvey began his career as a comedian. He was a standup standup comic in the early 1980s. And he hosted Showtime at the Apollo and The Steve Harvey Show on The WB. Later he was spotlighted on the The Original Kings of Comedy, after headlining in the Kings of Comedy Tour. His last standup show was in 2012.

Harvey is the host of both Family Feud and Celebrity Family Feud which he has done since 2010. He has also hosted Little Big Shots, Little Big Shots Forever Young, and Steve Harvey's Funderdome. As an author, he has written four books including his bestseller Act Like a Lady, Think Like a Man, which was published in March 2009.

In 2017, Harvey founded his own entertainment company called Steve Harvey Global. It houses his production company East 112 and various other ventures. He also launched an African version of the Family Feud. Plus he invested in the HDNet takeover along with Anthem Sports and Entertainment. Steve and his wife Marjorie also founded The Steve and Marjorie Harvey Foundation, a non-profit organization that is focused on youth education.