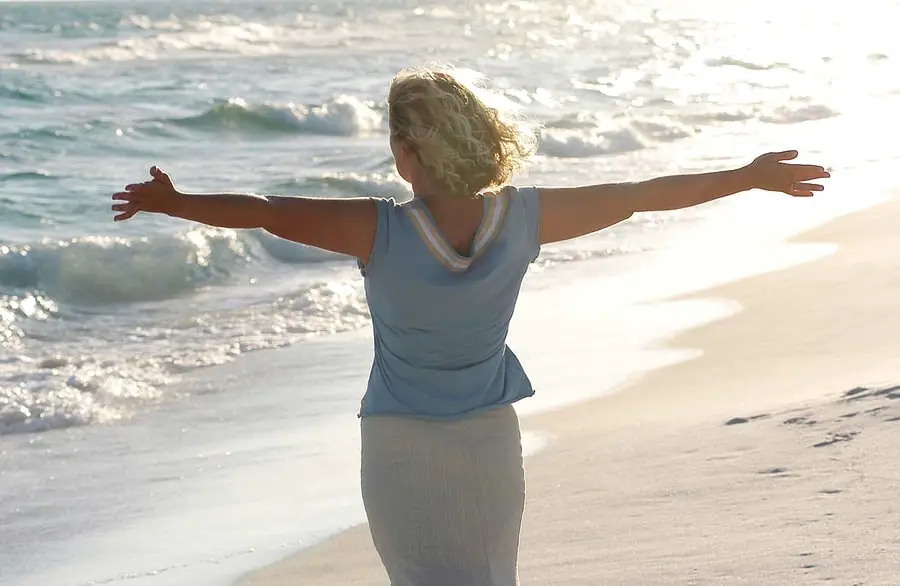 Random Quote about "Letting go"
Letting Go Quotes – plus quotes about releasing and relinquishing
"You know Obama worked on it for three years, got zippo, zero."
"Letting go doesn't mean that you don't care about someone anymore. It's just realizing that the only person you really have control over is yourself."
The truth is, unless you let go, unless you forgive yourself, unless you forgive the situation, unless you realize the situation is over, you cannot move forward.
Forget what hurt you but never forget what it taught you.
If you want to fly in the sky, you need to leave the earth. If you want to move forward, you need to let go the past that drags you down.
The best way to let go of what holds you back is to let yourself be with the emotional pain. Don't resist any of the emotion. Only then you can you be released from it forever.
Letting go isn't a one-time thing, it's something you have to do every day, over and over again.
I am not what happened to me, I am what I choose to become.
When I let go of what I am, I become what I might be.
You can't possibly embrace that new relationship, that new companion, that new career, that new friendship, or that new life you want, while you're still holding on to the baggage of the last one. Let go… and allow yourself to embrace what is waiting for you right at your feet.
To let go does not mean to get rid of. To let go means to let be. When we let be with compassion, things come and go on their own.
I demolish my bridges behind me…then there is no choice but to move forward.
When you hold resentment toward another, you are bound to that person or condition by an emotional link that is stronger than steel. Forgiveness is the only way to dissolve that link and get free.
The only thing a person can ever really do is keep moving forward. Take that big leap forward without hesitation, without once looking back. Simply forget the past and forge toward the future.
The day I understood everything, was the day I stopped trying to figure everything out. The day I knew peace was the day I let everything go.
Some people believe holding on and hanging in there are signs of great strength. However, there are times when it takes much more strength to know when to let go and then do it.
Renew, release, let go. Yesterday's gone. There's nothing you can do to bring it back. You can't "should've" done something. You can only DO something. Renew yourself. Release that attachment. Today is a new day!
Let go of certainty. The opposite isn't uncertainty. It's openness, curiosity and a willingness to embrace paradox, rather than choose up sides. The ultimate challenge is to accept ourselves exactly as we are, but never stop trying to learn and grow.
Incredible change happens in your life when you decide to take control of what you do have power over instead of craving control over what you don't.
We can't be afraid of change. You may feel very secure in the pond that you are in, but if you never venture out of it, you will never know that there is such a thing as an ocean, a sea. Holding onto something that is good for you now, may be the very reason why you don't have something better.
Some birds are not meant to be caged, that's all. Their feathers are too bright, their songs too sweet and wild. So you let them go, or when you open the cage to feed them they somehow fly out past you. And the part of you that knows it was wrong to imprison them in the first place rejoices, but still, the place where you live is that much more drab and empty for their departure.
If you want to forget something or someone, never hate it, or never hate him/her. Everything and everyone that you hate is engraved upon your heart; if you want to let go of something, if you want to forget, you cannot hate.
Most things are forgotten over time. Even the war itself, the life-and-death struggle people went through is now like something from the distant past. We're so caught up in our everyday lives that events of the past are no longer in orbit around our minds. There are just too many things we have to think about everyday, too many new things we have to learn. But still, no matter how much time passes, no matter what takes place in the interim, there are some things we can never assign to oblivion, memories we can never rub away. They remain with us forever, like a touchstone.
The beautiful journey of today can only begin when we learn to let go of yesterday.
One of the best times for figuring out who you are & what you really want out of life? Right after a break-up.
Today expect something good to happen to you no matter what occurred yesterday. Realize the past no longer holds you captive. It can only continue to hurt you if you hold on to it. Let the past go. A simply abundant world awaits.
The truth was, he now belonged only to my past, and it was time I begin to accept it, as much as it hurt to do so.
The greatest step towards a life of simplicity is to learn to let go.
Inner peace can be reached only when we practice forgiveness. Forgiveness is letting go of the past, and is therefore the means for correcting our misperceptions.
Letting go. Everyone talks about it like it's the easiest thing. Unfurl your fingers one by one until your hand is open. But my hand has been clenched into a fist for three years now; it's frozen shut.
"All the art of living lies in a fine mingling of letting go and holding on."